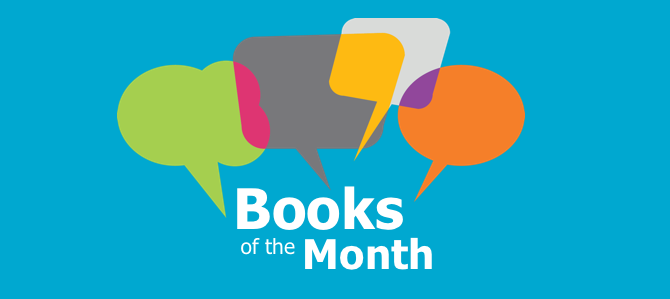 Each month the Diversity and Inclusion committee will suggest books in honor of the Diversity Heritage recognized that month. The suggested books will vary and we will include books from different genres, fiction and non-fiction. We hope you will add some of our suggestions to your personal reading list or book club!
March 2019: Women's History Month
The Woman Warrior, by Maxine Hong Kingston
As a girl, Kingston lives in two confounding worlds: the California to which her parents have immigrated and the China of her mother's "talk stories." The fierce and wily women warriors of her mother's tales clash jarringly with the harsh reality of female oppression out of which they come. Kingston's sense of self emerges in the mystifying gaps in these stories, which she learns to fill with stories of her own. A warrior of words, she forges fractured myths and memories into an incandescent whole, achieving a new understanding of her family's past and her own present
A Vindication of the Rights of Woman, by Mary Wollstonecraft
One of the earliest contributions to feminist philosophy, Wollstonecraft's powerful treatise on the value of women in society tackles many of the patriarchal attitudes prevalent in the eighteenth century. In addition to championing the notion that women enjoy all the same fundamental rights as men, Wollstonecraft argues that men benefit from treating their wives as companions rather than commodities. Touching upon many themes in women's education, A Vindications of the Rights of Woman remains a bold and powerful read.
We Are Never Meeting in Real Life, by Samantha Irby
Whether talking about how her difficult childhood has led to a problem in making "adult" budgets, explaining why she should be the new Bachelorette—she's "35-ish, but could easily pass for 60-something"—detailing a disastrous pilgrimage-slash-romantic-vacation to Nashville to scatter her estranged father's ashes, sharing awkward sexual encounters, or dispensing advice on how to navigate friendships with former drinking buddies who are now suburban moms—hang in there for the Costco loot—she's as deft at poking fun at the ghosts of her past self as she is at capturing powerful emotional truths.
Pink Elephant, by Rachel McKibbens
A collection of beautifully crafted, emotionally searing poems depicting the fractured mythology of a family's tumultuous life. Picking up where Plath and Sexton have left off, McKibbens threatens the comfortable confines of confessional poetry with a take-no-prisoners surrealist and super-real edge. By creating a folklore out of brutality and violence (borne from misplaced or absent love) McKibbens ultimately locates both love and forgiveness, fearlessly placing them in their rightful home.
Past Book Suggestions
September 2018: Hispanic Heritage Month 
October 2018: Disability Employment Awareness Month
October 2018: LGBTQ History Month