A Christmas Affair 2022 Night of the Nutcracker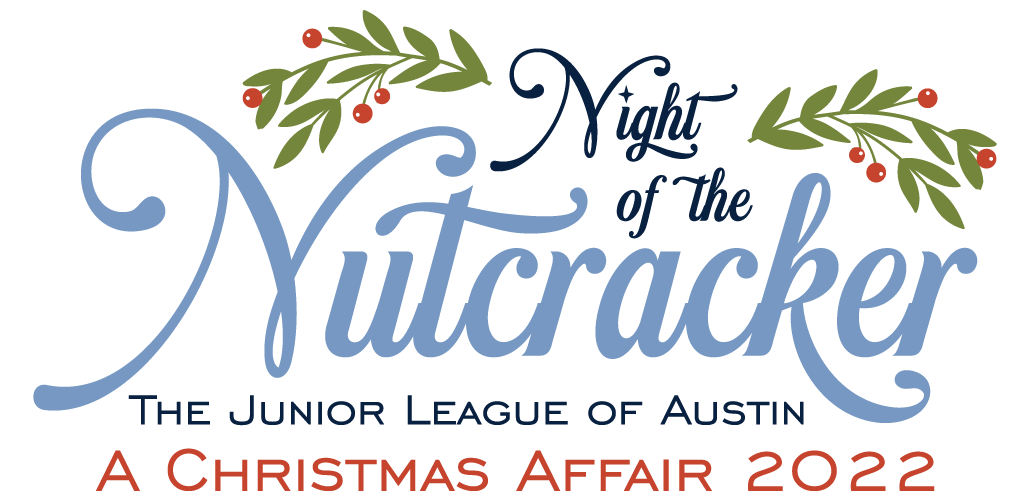 The Junior League of Austin (JLA) returns to Palmer Events Center Nov. 16–20 for A Christmas Affair 2022 Night of the Nutcracker. This holiday market, now in its 47th year, benefits JLA's signature programs and non-profit community partners.
Vendors from across the country descend on the Palmer Events Center every November for 5 days of special events, shopping, and holiday magic. As our largest fundraiser, A Christmas Affair funds JLA's mission, programs, and outreach while allowing us to continue to empower women and serve our community.
Your Guide to A Christmas Affair 2022
Whether you're attending a Market Day, a children's event, or a party, or you plan to purchase our Nutcracker-themed décor, there are multiple ways to experience A Christmas Affair.
Market Days—At only $25, Market Day tickets can be purchased for entrance to Palmer Events Center on Thursday, Nov. 17 to Sunday, Nov. 20. Tickets are good for any Market Day, but you must purchase multiple tickets if you plan to shop on multiple days.
Children's Events—Children of all ages are welcome at our holiday-themed children's events. With events in the morning and late afternoon, you can pick the party that works best for your family. Events will be happening all weekend from Friday, Nov. 18 to Sunday, Nov. 20 at the Community Impact Center. Don't forget to purchase your Santa photo packages. Santa and his elves will be available for photos multiple times throughout the weekend.
Parties—Feeling fancy or keeping it casual? Whether you want to don black tie, cocktail attire, or just some fun festive gear, there is a party theme for you. Our themed parties give special access to private shopping, sweet treats, and great vibes to all who attend.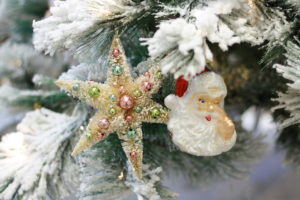 Decorations—Get inspired with our Night of the Nutcracker decorations! When you think of our décor this year, we want you to feel as though you've joined us on a joyous sleigh ride, dashing through the snow on your way to wintertime activities and holiday traditions. Be on the lookout for handsome nutcrackers, magical sugar plum fairies, and beautiful ballerinas.
Raffle—Purchase a raffle ticket to be entered to win prizes like a brand-new 2022 Jeep Grand Cherokee or Louis Vuitton Neverfull GM tote. Tickets start at $25.
Mommy and Me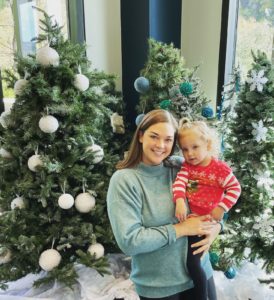 A Christmas Affair children's events are a great way to meet Santa in a fun and festive environment with kids. All children's events are geared toward families — moms, dads, kids, and grandparents included. The new Community Impact Center is the perfect place to host these parties, as it's away from the hustle and bustle of the Palmer Events Center and has plenty of free parking.
Last year, my 2-year-old loved all the crafts, activities, and snacks. While she wasn't quite ready to sit on Santa's lap for a picture, she liked going upstairs to wave at him — from a safe distance. Fingers crossed we have better luck with Santa photos this year!
Don't Miss A Christmas Affair 2022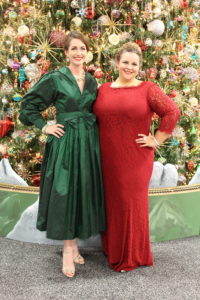 A Christmas Affair 2022 Night of the Nutcracker is a great way for family and friends to kick off the holiday season in Austin. We might not have the snowy climate traditionally thought of around Christmastime, but we can still dream of cozy cable knits, roaring fires, and small mountain towns by participating in all A Christmas Affair has to offer.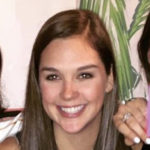 About the Writer: Julie Hagen is a fifth-year member of The Junior League of Austin. She manages social media for a state agency and is looking forward to applying those skills as a LeagueLines writer. She was born and raised in Austin and is a third-generation JLA member.