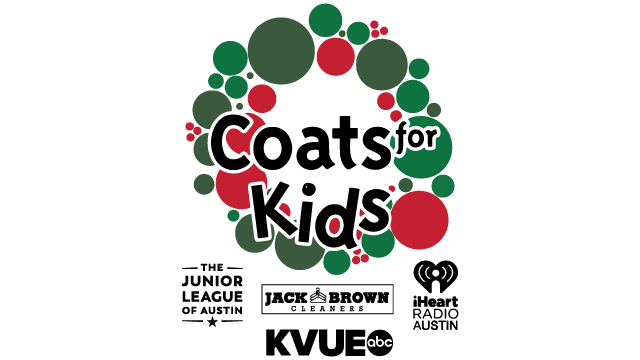 December 1–12, 2020, The Junior League of Austin (JLA) held the 34th annual Coats for Kids distribution. Together with our long-standing partners—Jack Brown Cleaners, iHeart Radio, and KVUE—The Junior League of Austin provided 28,465 warm winter coats to Central Texas children in need.
The Junior League of Austin, its partners, and the community at large have an impressive and beautiful history of bringing warmth to the children and families in our community. In response to COVID-19, and to best serve our recipients and volunteers' health and safety needs, Coats for Kids (CFK) had a modified format in December 2020.
Because of the pandemic, Coats for Kids reformatted the process for distributing coats to ensure all volunteers and participants were safe. JLA leveraged relationships with schools, community agencies, and other nonprofits to hold smaller, community-centered coat distributions to ensure participants efficiently received coats in a safe, familiar environment. When distributing coats to these partners, CFK gave organizations serving children a priority. 
JLA worked with Del Valle Independent School District (ISD) and Austin ISD to receive coat orders in advance, and CFK volunteers selected and packed 11,200 individual orders received from those schools. CFK then distributed an additional 17,265 coats to other schools, nonprofits, and organizations throughout Central Texas. By partnering with local groups, not only is JLA helping provide a tangible necessity to the people served, but it also strengthens relationships and potential for future collaboration.
This year, over 950 volunteers participated in acquiring, sorting, and distributing coats during a global pandemic. It is only with the valued support of local groups, businesses, schools, and individuals that Coats for Kids continues to thrive and serve the children and families of Central Texas each winter.
Every $20 buys a new coat.
Coats for Kids
c/o The Junior League of Austin
5330 Bluffstone Lane
Austin, TX  78759
512-888-9036