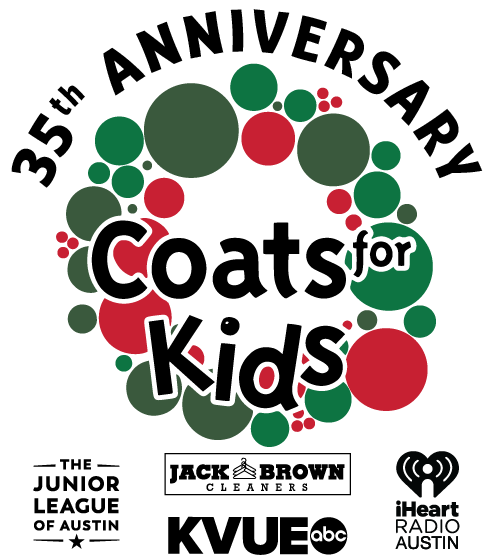 Coats for Kids Community Coats
Protecting the health and safety of both recipients and volunteers is our highest priority, so due to the ongoing COVID-19 pandemic, this year we will continue with the changes made to Coats for Kids in 2020.. Historically, we have worked with select organizations to help distribute coats, especially to those who are unable to attend one of our locations on Distribution Day.
This year, our modified format will rely more heavily on partnerships with schools and local service organizations to effectively and safely distribute a warm coat for any child who needs one. Community coats/winter clothing from the Coats for Kids coat drive will be donated to selected organizations who serve a large number of children. Community coat distribution will take place during Distribution Week, December 7–11, 2021, at The Junior League of Austin Community Impact Center.
Eligibility requirements are as follows:
Organization must be a registered not-for-profit entity.

Organization must provide their Tax Exemption Number.

Organization must provide coats/winter clothing to families in need at no cost.

Organization must serve the Central Texas area.

Organization must acknowledge that organizations serving children will have priority over agencies only serving adults.

Organization must be available to pick up coats/winter clothing from the Community Impact Center at the scheduled time during Distribution Week. 
Complete a Community Coat Request Form
For questions, please contact CFK Community Coats Coordinators at 512-888-9034 or cfkcommunitycoats@jlaustin.org.