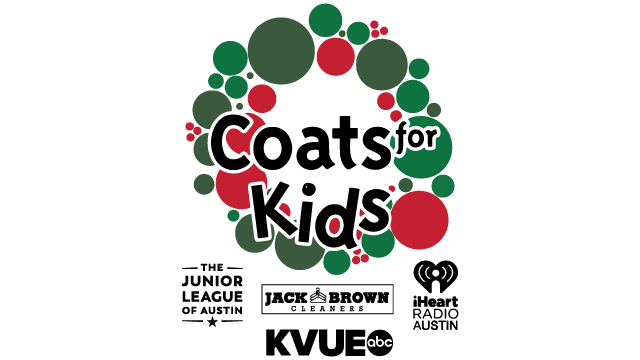 Help us keep the children of Central Texas warm this winter!
Participate in the Coats for Kids Coat Drive
Community Coat Drive: Monday, Nov. 14 – Wednesday, Dec. 7
Coat Drive Competition: Monday, Nov. 7 – Friday, Dec. 2
Distribution Week: Thursday, Dec. 1 – Saturday, Dec. 10
Let us know the organization you represent, and we will send you information about hosting a successful coat drive.
cfkcoatdrive@jlaustin.org
If you want to donate coats but not be a part of the competition, this is the option for you.
Friends, neighborhoods, faith-based organizations, and small or large businesses can unite to collect coats. 
In the spirit of kids helping kids, we invite area schools to participate in the Coats for Kids School Drive competition. Awards will be given to the high school, middle school, elementary school, and charter or private school that collects the most coats during the drive.