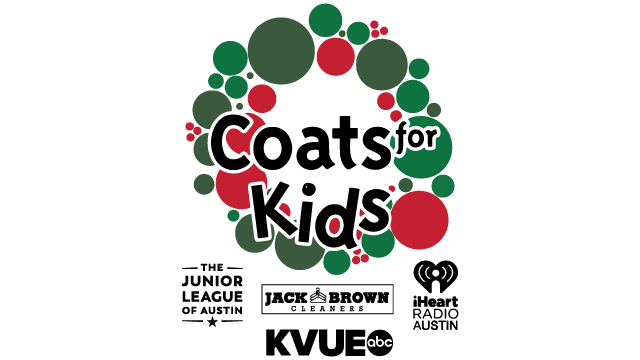 Coats for Kids is an annual community project that collects and distributes more than 30,000 coats to eligible children and teenagers in Central Texas. Each year, The Junior League of Austin, Jack Brown Cleaners, iHeartRadio, and KVUE partner to bring the community together to ensure that the children of Central Texas stay warm.
Please return back to this page soon for further instructions on how you can recieve a coat through either your child's school or through a community coat organization near you.
Parties interested in making large group orders for coats should contact the Community Coats Coordinators at cfkcommunitycoats@jlaustin.org or call (512) 888-9036.
If you have questions, please contact the Recipient Outreach Coordinators at cfkcoats@jlaustin.org or (512) 888-9036.