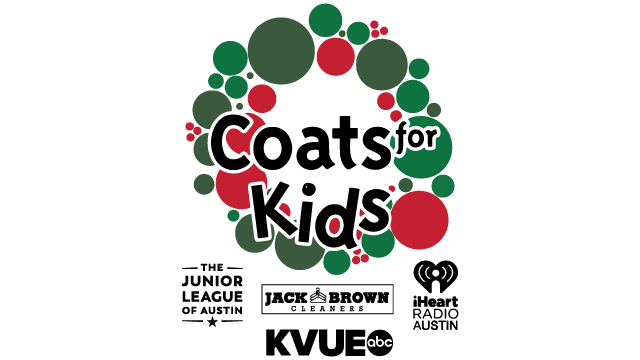 Coats for Kids is an annual community project that collects and distributes more than 30,000 coats to eligible children and teenagers in Central Texas. Each year, The Junior League of Austin, Jack Brown Cleaners, iHeartRadio, and KVUE partner to bring the community together to ensure that the children of Central Texas stay warm.
The Junior League of Austin volunteers will hand-select coats for each coat recipient. Coats will be distributed via curbside pickup Friday, Dec. 2 and Saturday, Dec. 3, 2022, at The Junior League of Austin's Community Impact Center, located at 5330 Bluffstone Lane, Austin, TX 78759. 
 In order for a child to receive a coat, an adult must complete and submit the Individual coat request form on their behalf between Oct. 17 and Nov. 4.
 To request a warm winter coat for a child, please complete the individual coat request form.
 This form must be submitted for each child in need of a warm winter coat. Coat requests are not guaranteed. Parties interested in making large group orders for coats should contact the Community Coats Coordinators at cfkcommunitycoats@jlaustin.org or call (512) 888-9036.
 If you have questions, please contact the Recipient Outreach Coordinators at cfkcoats@jlaustin.org or (512) 888-9036.