The Junior League of Austin Community Impact Center


5330 Bluffstone Lane, Austin, Texas 78759
VIP Admission: 6:30 p.m.
General Admission: 7:00 p.m.
The Austin community is fortunate to have a vibrant culinary scene, and the primary goal of Austin Entertains is to elevate and celebrate the key woman entrepreneurs that fuel this industry. Now in its sixth year, Austin Entertains supports entrepreneurs and innovative women in the culinary arts by showcasing Austin's most talented chefs and bartenders alongside local winemakers, breweries and spirit purveyors. With multiple presenting establishments, The Junior League of Austin (JLA) is excited to welcome the Austin community back to the Community Impact Center in-person for this exclusive tasting experience led by the women in the Central Texas Culinary industry.

Janie Ramirez, Dai Due
Carol Huntsberger, Quality Seafood
Krystal Craig, Intero
Jess Maher, Lenoir
Paola Guerrero Smith, Buenos Aires Café
Sonya Coté, Eden East
Amanda Whadsworth, Tiny Pies
Lori Schneider, The Cupcake Bar
Elisia Velasquez, Teddy V. Pâtisserie
Our full 2022 chef lineup will be announced in February 2022.
This year's attendees can look forward to bites from some of their favorite chefs from years past and a few new additions. Attendees can also anticipate interactive experiences, live entertainment, a silent auction, a raffle, and more! 
The Junior League of Austin provides volunteers and funding to area nonprofit agencies for the benefit and enrichment of the Austin community and the development and education of our JLA volunteers. Austin Entertains is proud to spotlight JLA's Signature Impact Program, FIT – Food in Tummies, which combats food insecurity in east Austin and Del Valle.


Returning this year, the Austin Entertains Fellowship furthers the League's support of entrepreneurs and innovative women in the culinary arts. The Fellowship includes a large monetary grant and a suite of services to advance the recipient's business and professional development in the culinary field. Click Here to read more about the Fellowship and how Austin Entertains participants can apply.

Tier 1 Early Bird General Admission and VIP Tickets on sale January 4- February 3, 2022
Tier 2 General Admission and VIP Tickets on sale February 4-24, 2022


Tier 1 Early Bird Ticket: $85
Tier 2 Ticket: $100
Each ticket includes:
A grand tasting experience of savory and sweet bites
Signature cocktails at multiple bars
Access to chefs, wineries, breweries, and spirt purveyors
Live entertainment and interactive activities
Access to an amazing silent auction and raffle
A FIT – Food in Tummies activity
Photo Opportunities
And more!


Tier 1 Early Bird Ticket: $175
Tier 2 Ticket: $200
Each ticket includes all the benefits of General Admission – plus:
Early admission for a preview event to mix and mingle with the chefs
Access to an exclusive VIP- only lounge and bar
Indulgence at the VIP-only Bottomless Bubble Bar
Exclusive VIP-only tastings and entertainment
Complimentary valet parking
VIP gift bag featuring gifts from our participants and sponsors
One Austin Entertains Culinary Passport
Extended silent auction bidding prior to auction close-out
One Austin Entertains Raffle Ticket
And more!


Active February 25 – March 10, 2022
$50
The Junior League of Austin is proud to feature a self-guided, two-week event that expands the Austin Entertains culinary experience beyond the event-night doors and into our participating restaurant community. With the purchase of an Austin Entertains Culinary Passport, you'll enjoy the unique flavors and experiences offered by Austin Entertains participants while receiving exclusive discounts and special pricing on culinary establishment purchases. We invite you to experience all that the Austin Culinary scene has to offer by joining us for the passport experience – we guarantee you're going to have a great time touring our culinary community!

$20
Created exclusively for The Junior League of Austin's Austin Entertains Event by Ubuntu Life, in Austin Entertains signature colors, this beautiful, handmade "EMPOWERED" bracelet is a personal reminder, celebration, and inspiration to others of the strength and confidence that each woman has the potential to embody and embrace. The bracelet will be mailed to the designated billing address specified at check out.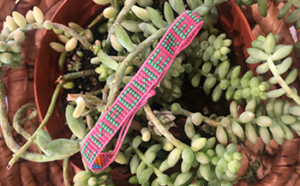 $25 each or a bundle of five for $100
The Junior League of Austin is excited to announce the Austin Entertains 2022 Raffle for "Date Night for a Year!" The package includes gift cards for dinner at some of the most popular restaurants in town, including many of those showcased during Austin Entertains, as well as hotel stays and other experiences. Raffle tickets are $25 each or 5 for $100. Get your tickets now for the opportunity to win this fabulous prize all while supporting The Junior League of Austin's signature programs. The raffle winner will be pulled and announced live at the 2022 Austin Entertains event on February 24, 2022. Good luck!