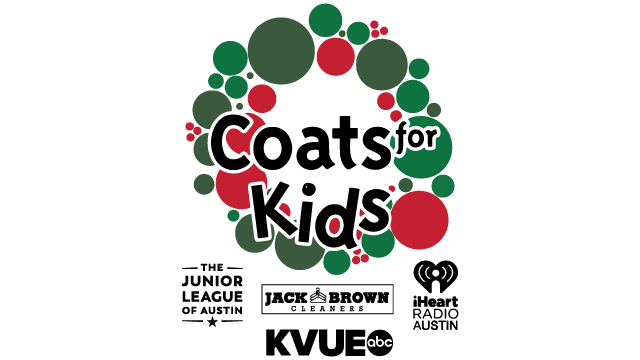 Thank you to our volunteers participating in our coat drive and helping us to bring warmth to children in need in the Central Texas community! 
The Junior League of Austin(JLA), together with our long standing partners– Jack Brown Cleaners, KVUE and iHeartRadio– would like to extend a heartfelt thank you to all of the volunteers who participated in our 35th annual coat drive, Coats for Kids. Due to the tremendous support received, Coats for Kids was able to provide coats to 35,135 children in the Central Texas community.
From Monday, November 29 – Sunday, December 12, 1,195 community volunteers donated more than 3,500 hours of their time sorting, tagging and shopping coat orders for Central Texas children in need. Without the support of our volunteers, this operation would not be possible.
Save the Date:
Interested in volunteering during next year's coat drive? Mark your calendar for Coats for Kids 2022!
Wednesday, November 30 – Sunday, December 11
Sorting Week and Distribution Day Activities will take place at:
The Junior League of Austin
Community Impact Center
5300 Bluffstone Ln
Austin, TX 78759
For more information, please contact The Junior League of Austin Coats for Kids office at (512) 467-8982 or via email at cfkvolunteers@jlaustin.org.