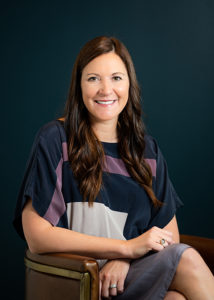 Welcome to The Junior League of Austin (JLA)! 
We are a dynamic women's leadership organization committed to the mission of promoting voluntarism, developing the potential of women, and serving the greater Austin community. As the fifth-largest Junior League worldwide, we have more than 2,500 members. 
For everyone in our community, the past 12 months have been nothing short of extraordinary. And as a league, we faced challenges that we could have never imagined, however, we learned a lot about ourselves: our ability to persevere, pivot, adapt and serve the community in new and impactful ways. In fact, we continued to run our signature impact programs including FIT – Food in Tummies, Coats for Kids,  KICS – Kids in Cool Shoes, and our Si Spanish Immersion Program. Our signature programs continued to collect and deliver coats, distribute shoes, and ensure children had food on the weekend, and our members continued to work with each of our community partners to provide much-needed support despite the challenges we all faced. All of the teams, committees and programs showed tenacity as we reimagined how we'd operate—from virtual meetings to our successful, first-ever virtual A Christmas Affair and Austin Entertains. We will continue to approach this year with creativity and flexibility. 
The need for our mission has never been stronger. We will continue to focus on developing women and improving our community. Research shows that women have been negatively impacted by the pandemic as they took on new roles as teachers and caretakers while balancing work and voluntarism. This past year, JLA members have exemplified how resilient and strong women are when they join arms to help each other and the communities they serve. Members of the League have the opportunity to learn and develop a variety of new skills. In addition, members are given opportunities to learn about other non-profits making a difference in our community. Through this, our members form strong ties with each other and our community. Many of our members go on to serve on other non-profit boards and some have even gone to work for a non-profit.  
Our theme this year is, "Be the Change: Passion, Purpose, Progress." Last year really inspired the League to look at different ways of doing things, to be more curious, and ask more questions. This year's theme aims to inspire us all to continue building on the opportunities that lie ahead.  
We welcome the opportunity to partner with you as a non-profit, supporter, perspective member, or advocate. The leadership team and I are available if you would like to learn more. On behalf of the Board of Directors and the members of The Junior League of Austin, thank you for your interest in our organization. The League's support of one another and the Austin community is more important now than ever.

Tania Leskovar-Owens
President 2021-2022
Instagram: @jlaustin_president
Facebook: @JLAustin.org