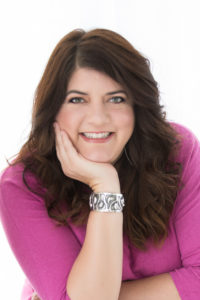 The Junior League of Austin has been promoting voluntarism, developing the potential of women, and improving our community through the effective action and leadership of trained volunteers since 1934. We are one of the five largest leagues in the world, with over 2500 volunteers, and we continue to grow.
As we prepare to celebrate our 85th anniversary next spring, we continue to expand our impact in Austin. Our members will volunteer 160,000 hours this year through partnerships with over 30 non-profits. We will distribute more than 30,000 coats through our Coats for Kids program in December; and with our Food in Tummies Program we will deliver 47,000 backpacks of food to elementary schools in Dell Valle. In addition, we are implementing a new program we piloted last year – Kids in Cool Shoes, KICS, where we work with corporate partners and the Rundberg community to distribute tennis shoes to schools in the area. We are also building our new home, the Community Impact Center, which will provide Austin another high-impact solution to meet community needs by offering a place where members can come together in partnership with community leaders to address pressing issues.
The Junior League of Austin welcomes all women who value our Mission. We are committed to inclusive environments of individuals, organizations and communities. We are women building community. I am humbled and honored to serve The Junior League of Austin, and I am so proud of the work our members do. Whether you are serving an agency in need, considering membership or interested in making a financial gift to support our mission, I invite you to further explore our website.
Thank you for your support.
Amy Hurt
President 2018-2019