A Christmas Affair 2018 Breakfast with Santa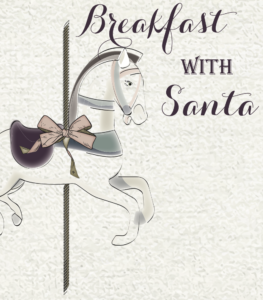 Download our free A Christmas Affair app!

Come cozy and casual all weekend long to enjoy a variety of holiday-inspired activities with Santa. On Friday, join Santa and his animal friends while you decorate donuts and enjoy live music. On Saturday, decorate a gingerbread house and play Christmas bingo all while listening to our Christmas DJ, who will be "spinning" favorite Christmas carols. Elsa, Anna, and Spiderman will make surprise appearances. Sunday, join Santa and some of Austin's premier ballerinas, as well as local hometown baseball heroes, for some holiday fun. Guests will decorate gingerbread houses and play Christmas bingo to the tunes from our Christmas DJ. Breakfast buffet provided for all party attendees.
*PJs optional (Please note: this event ticket does not include market day ticket.)
Tickets to all events are now available for purchase online until November 13th. All tickets purchased online will be delivered electronically. Beginning November 14th, any available tickets to parties, children's and family events, and the tea room will be available at the the box office at Palmer Events Center. Market tickets can be purchased online or at the door through Sunday, November 18.
Infants 6 months and under do not need a ticket Please note: Unticketed infants will not have a meal or chair provided (must sit in the lap of a ticketed patron), and will not be able to participate in the craft/activity. Reminder: no strollers are allowed inside Palmer Events Center.
Tickets for Breakfast with Santa on Friday can be purchased at the box office at Palmer Events Center.
 Saturday Breakfast with Santa is SOLD OUT
Sunday Breakfast with Santa is SOLD OUT
Tickets are still available for Lunch with Santa on Sunday and can be purchased at the box office at Palmer Events Center.
Create lasting memories of your child's special day by having a professional photo taken with Santa by Ron Parks Photography!  Santa photo packages can be purchased at the event.
Children's Event Sponsor:

Santa's Corner Sponsor: