A Christmas Affair 2018 Lunch with Santa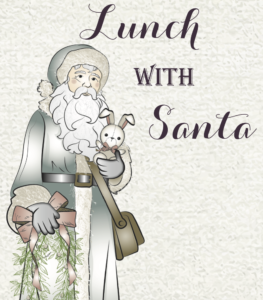 Join Santa and some of Austin's premier ballerinas, as well as some local hometown heroes. Enjoy tacos, decorate gingerbread houses and play Christmas bingo while our Christmas DJ spins your favorite holiday remix. Lunch buffet provided for all party attendees. (Please note: this event ticket does not include market day ticket.)
Tickets to this event are now available for purchase at the door.
Infants 6 months and under do not need a ticket Please note: Unticketed infants will not have a meal or chair provided (must sit in the lap of a ticketed patron), and will not be able to participate in the craft/activity. Reminder: no strollers are allowed inside Palmer Events Center.
Create lasting memories of your child's special day by having a professional photo taken with Santa by Ron Parks Photography!  Photo packages can be purchased at Palmer Event Center through Sunday, November 18.
Children's Event Sponsor:

Santa's Corner Sponsor: