November 20-24

Tickets are now available for purchase!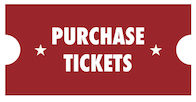 Now in its 44th year, A Christmas Affair is a five-day holiday market that hosts over 200 retail merchants from across the country and attracts over 25,000 patrons. This year's theme, "I'll Be Home for Christmas", celebrates holidays spent with loved ones and captures the anticipation of The Junior League of Austin's first Christmas in its new home, The Community Impact Center.
The 2019 A Christmas Affair dates are November 20-24th at Palmer Events Center. The A Christmas Affair Market is open to the public on the following days and times:
Thursday, November 21, 12:00 pm – 8:00 pm
Friday, November 22, 10:00 am – 8:00 pm
Saturday, November 23, 10:00 am – 7:00 pm
Sunday, November 24, 10:00 am – 4:00 pm
The Junior League of Austin uses the funds raised at A Christmas Affair to provide essential funding and volunteer hours to programs such as Coats for Kids, FIT-Food In Tummies and over 30 local community non-profits.
In addition to the extremely popular holiday gift market, we invite you to learn more about our Holiday Decor Sale, parties and children's events.
Continue to visit this page for updates about the event. Should you have any questions, please click on the "Presenting Committee" tab on this site to send an email to the appropriate A Christmas Affair team, or you can send an email to aca@jlaustin.org.
Check out photos from the 2018 A Christmas Affair!