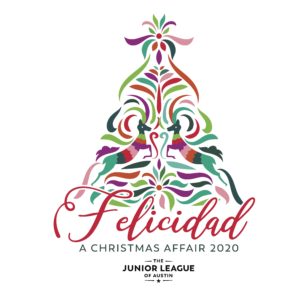 The A Christmas Affair 2020 team is proud to announce an exciting reinvention of the annual, iconic holiday event. After analysis of current directions from local and state authorities, and keeping the safety of our volunteers, merchants and guests in mind, A Christmas Affair: Felicidad will be a fully virtual event and marketplace. 
Now in its 45th year, the five-day holiday gift market kicks off the giving season each year and hosts more than 230 regional and national retail merchants. This year, The Junior League of Austin will use a platform that will allow the JLA to support small businesses from around the country and create interaction experiences for its virtual attendees. 
The Junior League of Austin uses the funds raised at A Christmas Affair to provide essential funding to programs such as Coats for Kids, FIT-Food In Tummies and more than 30 local community non-profits.  
Interested merchants can learn more about the application process here. 
While not all the details have been finalized, the A Christmas Affair committee plans to make more specific announcements early this fall. Please continue to visit this page for more updates about the event.
Please join us in sharing Felicidad November 18-22, 2020.