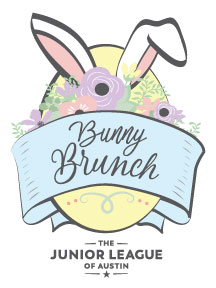 Please complete this form to request a refund or to notify us that your ticket purchase can be considered a donation to help offset costs already incurred for Bunny Brunch.
Dear Bunny Brunch Ticket Holders,
In light of ongoing concerns about the COVID-19 virus, I regret to inform you the 2020 Bunny Brunch has been cancelled.  Our Finance Office is developing a form to request a refund.  Due to spring break and rapidly changing circumstances please allow us some time to get the refund process up and running.  In the meantime if you have any questions, please do not hesitate to email me.
We are so sad to cancel this event, but feel it is important to do our part to minimize the impact of the virus on JLA and our greater Austin community.  Further information will be forthcoming about refunds.
Sincerely,
Carrie Semple
President 2019-2020