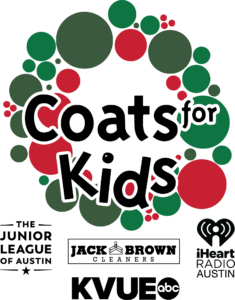 The Junior League of Austin (JLA) will hold the 37th annual Coats for Kids Distribution Nov. 30 – Dec. 9, 2023. Together, with our long-standing partners—Jack Brown Cleaners, iHeartRadio, and KVUE—The Junior League of Austin will provide over 30,000 warm winter coats to Central Texas children in need.
The Junior League of Austin, its partners, and the community at large have an impressive and beautiful history of bringing warmth to the children and families in our community.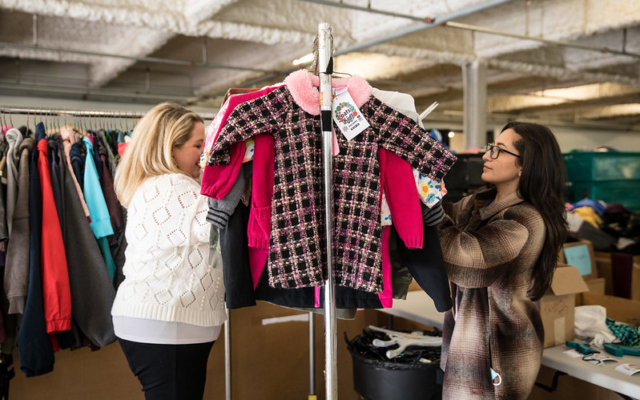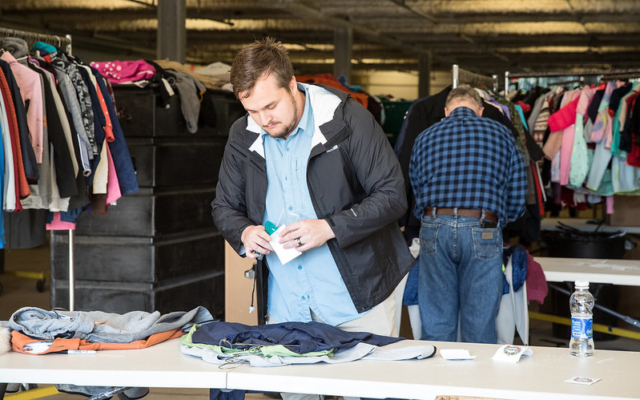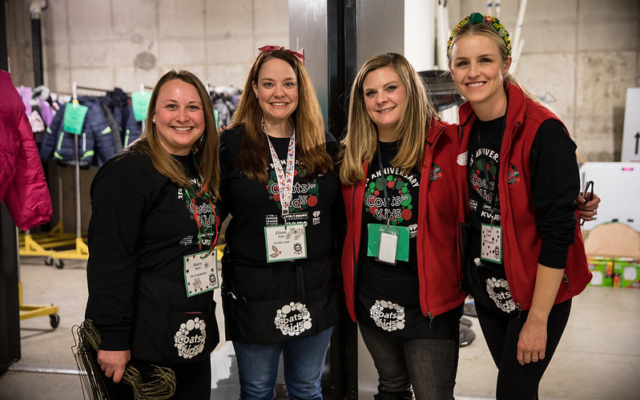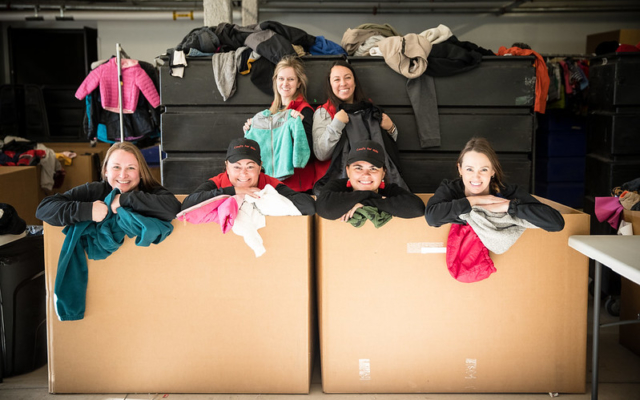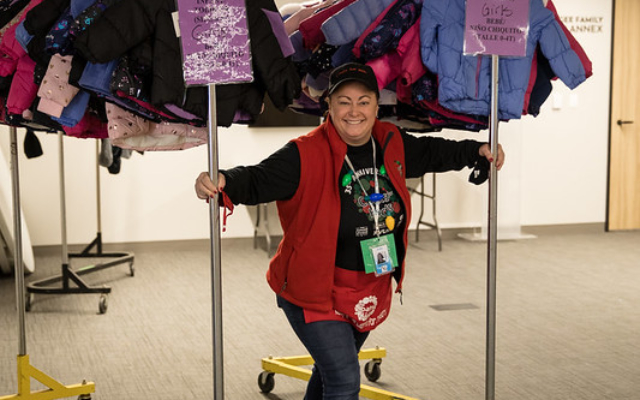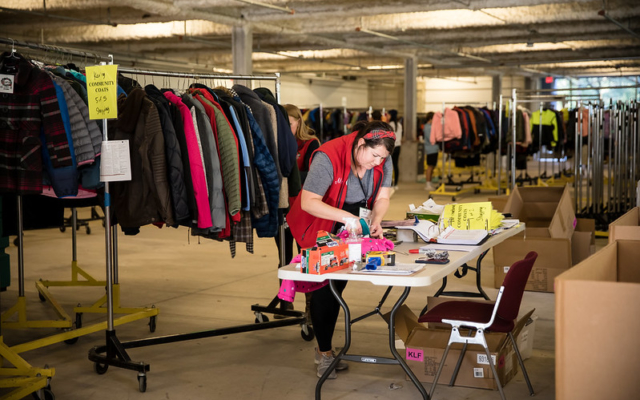 KEY DATES
Coat Drive Competition: Nov. 6 – Dec. 2, 2023 (Closed for 2023)
Coat Drive Registration – Check back in October for 2024 Coat Drive Registration 
Volunteer Registration: Oct. 10 – Dec. 7, 2023
Distribution Week: Nov. 30 – Dec. 8, 2023
The Junior League of Austin's Community Impact Center
Every $20 buys a new coat!
We rely heavily on partnerships with schools and local service organizations to effectively and safely provide a coat to any child who needs one during Distribution Week. 
We consider Coats for Kids to be an undertaking by the whole community. As always, we rely greatly on donations — both monetary and physical — as well as the support of our community volunteers and partners. A donation of any amount is helpful and greatly appreciated. With $20, we can buy a new coat for a child who would otherwise go without one.
Each year, more than 450 JLA volunteers and 2,000 community volunteers participate in the acquisition, sorting, and distribution of coats. It is due to the valued support of local groups, businesses, schools, and individuals that Coats for Kids continues to thrive and serve the children and families of Central Texas each winter.
Coat collection begins Nov. 13 and runs through Dec. 6. If you would like to donate a new or gently used coat, please drop it off at any Jack Brown Cleaners location beginning Nov. 13, 2023.