FIT Feeds Children Hit the Hardest by COVID-19
A Junior League of Austin program spotlight.
According to Feeding America, as of 2017, 1 in 5 children in Travis County faced food insecurity. 
As school closures and other protective measures meant to stop the spread of the coronavirus remain part of our daily lives, Feeding America predicts that this number could rise to 1 in 4 children, or 18 million children nationwide. However, The Junior League of Austin's FIT –  Food In Tummies program has deftly adapted to these challenges and continues to feed and support children in the Del Valle community. 
FIT Expands to Support Growing Need in Travis County
The vision of FIT is to "eliminate weekend hunger in our community and ensure children and families have knowledge to make informed nutritional choices." Before the worldwide pandemic shut down schools in March 2020, this vision was accomplished by providing backpacks full of food, games, and nutritional information to two separate elementary schools in Del Valle Independent School District (DVISD), an area of Travis County considered to be a "food desert."
When it became clear that the COVID-19-related shutdowns would mean a greater need in the Travis County and Del Valle communities, the FIT program did not hesitate. Schools shut down March 13; by April 9, FIT was back up and running. Not only was FIT able to resume its operations, but it almost doubled its impact across the district by providing 12,000 backpacks across nine DVISD meal pick-up sites.
In addition to its normal distribution of food, the program included extra food items, toys, and games to help lift kids' spirits, and 1,000 bags of high-need items like toilet paper, paper towels, and laundry detergent.
And, for the first time ever, on June 25, FIT provided a summer distribution of an additional 1,400 backpacks and 2,000 masks to DVISD.
Adapting a New Plan for an Old Vision
In a normal year, The Junior League of Austin's Provisional class would start packing and delivering backpacks to the schools after Labor Day and would continue through the school year until Memorial Day.
However, with the continued COVID-19 crisis, Del Valle ISD is planning to start their school year with 100% online remote learning until October 12. In order to continue supporting the Del Valle community during this time, the FIT program will resume its operations from this spring and summer: providing backpacks at five meal distribution sites within the district.
Behind the scenes, FIT had to shift its operations. The program reduced the number of volunteers per bag-packing shift, and required volunteers to be fever free, without COVID-19 symptoms, and without contact within 14 days of known cases of COVID-19. Volunteers are required to wear masks and gloves for the entirety of their shifts, wash hands or use hand sanitizer at the beginning and end of their shift, and socially distance at least six feet apart from other volunteers.
Unfortunately, the challenges will continue as the ever-changing COVID-19 situation develops in the Del Valle community. As of right now, DVISD plans on about 25% of students to be back in the buildings on October 12, with the remaining 75% of students still at home. When that happens, FIT will need to develop a two-prong strategy to deliver backpacks both at the schools and at the meal distribution sites. Additionally, FIT volunteers will likely not have physical access to the school grounds like they have in years past.
The FIT program has had to be flexible throughout the spring and summer in order to continue to further the vision of the program, and the group has met every challenge thrown at them head on. As FIT Chair, Carolyn Ragsdale, states, "We plan to continue backpack delivery for the entirety of the school year as we have done in years past, and will remain flexible in how we do this as the school year evolves."
How You Can Help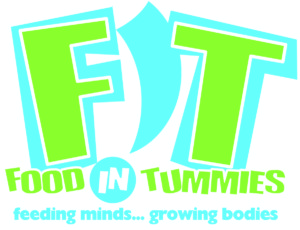 FIT hopes to have enough Provisional volunteers to maintain packing and delivery of backpacks throughout the school year, however, they are in need now more than ever of both monetary and in-kind donations from JLA members and community partners alike. If you would like to donate, visit FIT – Food In Tummies program or contact FIT Chair, Carolyn Ragsdale, at fit@jlaustin.org.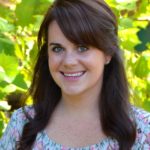 About the Writer: Haley Behr has been a member of the Junior League of Austin since 2018. She teaches middle school at a local private school, and remains busy chasing after her one-year-old daughter. She was born and raised in Austin, Texas.