Out on the Town Around the CIC
Now that we have officially had our first General Meeting at our new Community Impact Center (CIC), you're probably wondering what is in and around the area? While the CIC's picturesque surroundings may make it seem like you're in the country, there's quite a bit around to find a good meal before a meeting or join League members for a drink after a FIT pantry shift. 
Here is a shortlist of top places we think you'll want to check out. For more information about each, be sure to click on each link.
Z'Tejas – 9400 A Arboretum Blvd 
Less than 2 miles up the street in the Arboretum, Z'Tejas is an Austin favorite! It is open from 11am-10pm daily and has a daily Happy Hour menu. Z'Tejas has been an Austin staple for over 30 years, cooking up delicious Southwestern cuisine for locals. 
Brick Oven Pizza – 10710 Research Blvd
Established in downtown Austin, since 1982, Brick Oven offers wood-fired pizzas and Italian fare to locals.  For some fun, join them for Wine Down Wednesdays, featuring half-off bottles of wine. 
Manuel's – 10201 Jollyville Rd
An Austin tradition, Manuel's opened in 1984 on Congress Avenue and continues to offer Austinites Regional Mexican cuisine. Their location in the Arboretum allows League members to enjoy a cocktail during their daily Happy Hour from 4-6pm as well as savor traditional Mexican dishes.  
Galaxy Cafe – 8127 Mesa Dr #A100
If you head down Spicewood Springs Road, you'll find another locally owned favorite, Galaxy Cafe. Galaxy offers League members early morning options as they open at 7am every day. So if coffee puts you in your happy place, this is the spot for you.
North by Northwest Brewing Company – 10010 N Capital of Texas Hwy
This list wouldn't be complete if we didn't add a good local brewery. North by Northwest's huge patio offers League members plenty of space to hang out and continue brainstorming sessions.  They offer a huge food menu as well. 
Cheesecake Factory – Arboretum Mall, 10000 Research Blvd
While Cheesecake Factory may not have originated in Austin, we had to include it because sometimes, after a long shift, you just want a decadent slice of cheesecake. No judgement here. 
We hope you enjoyed the list of local Austin (and one not local) restaurants and hope to see you out on the town soon!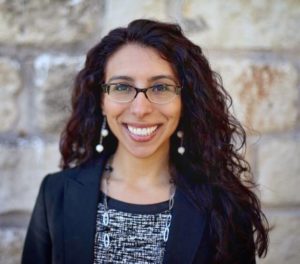 About the writer: Jessica Pino has been a member for the Junior League of Austin for 3 years and has spent several years blogging before joining LeagueLines 2019-2020 as a writer. She is a local Realtor and loves exploring the city.