Training & Education February 2022 Kick Off
February 1 kicks off JLA's annual Training and Education month, an opportunity to learn, explore, and try something new.
This year, the Training and Education Committee's goal is to offer unique classes where women can learn about various topics, even those not often talked about, in a space that feels comfortable.
According to Mildred Hammond, Training and Education Committee Chair, "As women, we don't ask questions about women's health… so we wanted to dial up on those questions we don't ask and wanted everyone to have something they could learn." This year's classes include sessions on fertility, menopause, and skincare, as well as paper quilling and sugar cookie-making. 
The committee is also conscious of members' comfort level when considering formats for engagement, working to ensure a mix of in-person and virtual experiences. "We want everyone to participate in a way that feels best for them," Mildred added, while making sure each class could be used as a "tool [to] better themselves while having fun." 
This year's events are offered throughout the week with a range of times to accommodate members' various schedules. Mildred and the committee hope members will "take the opportunity to come together with their friends, small groups and be able to connect in ways we haven't been able to over the last couple of years."
 Training and Education month kicked off February 1, and sign ups are live on your membership homepage.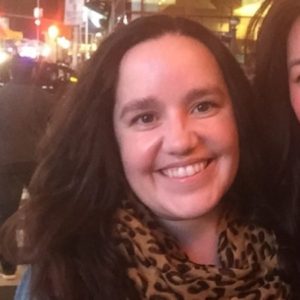 About the writer: Denise Del Aguila is in her third year with the Junior League of Austin, transferring from the Junior League of Albuquerque in 2018. Her favorite volunteer opportunities are Coats for Kids and FIT. In her spare time she can be found hiking, cross-stitching and spending time with her rescue dog.