2020 ACA Virtual Marketplace

Virtual Market Entry – $15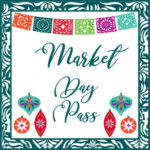 Purchase Tickets
Enjoy five (5) days of unlimited access to the first A Christmas Affair Virtual Marketplace. Market opens at 10:00 a.m. Wednesday, November 18 and remains open until 6:00 p.m. on Sunday, November 22. Browse, search, holiday shop for others, and find surprises along the way, all while supporting key programs of The Junior League of Austin. The value of this $15 Market Day Pass provides three local children with backpacks filled with weekend nutrition in our FIT – Food  in Tummies program.
VIP Virtual Market Entry – $45
Purchase Tickets
In its 45th year, get the very first look at A Christmas Affair's popular and beloved merchants before the 2020 Virtual Marketplace opens to the public. With your VIP Early Access ticket, shopping starts earlier than ever, opening at 10:00 a.m. Tuesday, November 17. You'll get first dibs at inventory from all the merchants. Your ticket allows unlimited access through the rest of the week, until the market closes at 6:00 p.m. on Sunday, November 22. The value of the anniversary $45 VIP Early Access ticket purchases a warm winter coat AND a new pair of athletic shoes for a local child through our Coats for Kids and KICS – Kids in Cool Shoes programs.
Virtual Marketplace sponsored by