It's Beginning to Look a Lot Like A Christmas Affair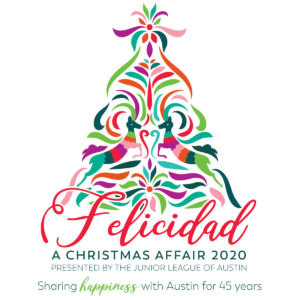 It's beginning to look a lot like A Christmas Affair (ACA) as The Junior League of Austin (JLA) prepares for its 45th annual holiday shopping and fundraising event from November 18-22. 
However, ACA will look a little different this year as the event goes fully virtual for the first time!
"The new standards and health and safety precautions of COVID-19 have truly invited the ACA 2020 team to cast aside 'what's always done' and instead strategically develop new ways of fundraising, event planning, reaching audiences and engaging participation in this new decade," shared Keri Bellacosa Walling, the 2020 ACA Chair. "Boundaries have indeed been pushed this year."
I am excited to share a few ways JLA reimagined the iconic shopping event into a virtual holiday marketplace and why I look forward to this year's event more than ever.
ACA holds a warm place in the heart of the Austin community and is a beloved holiday tradition for mothers and daughters, friends and families, and JLA members alike.
I can vividly remember the festive sights, sounds and spirit of the event (plus its Christmas-themed spirits!) the first time I attended as a member of the Austin community.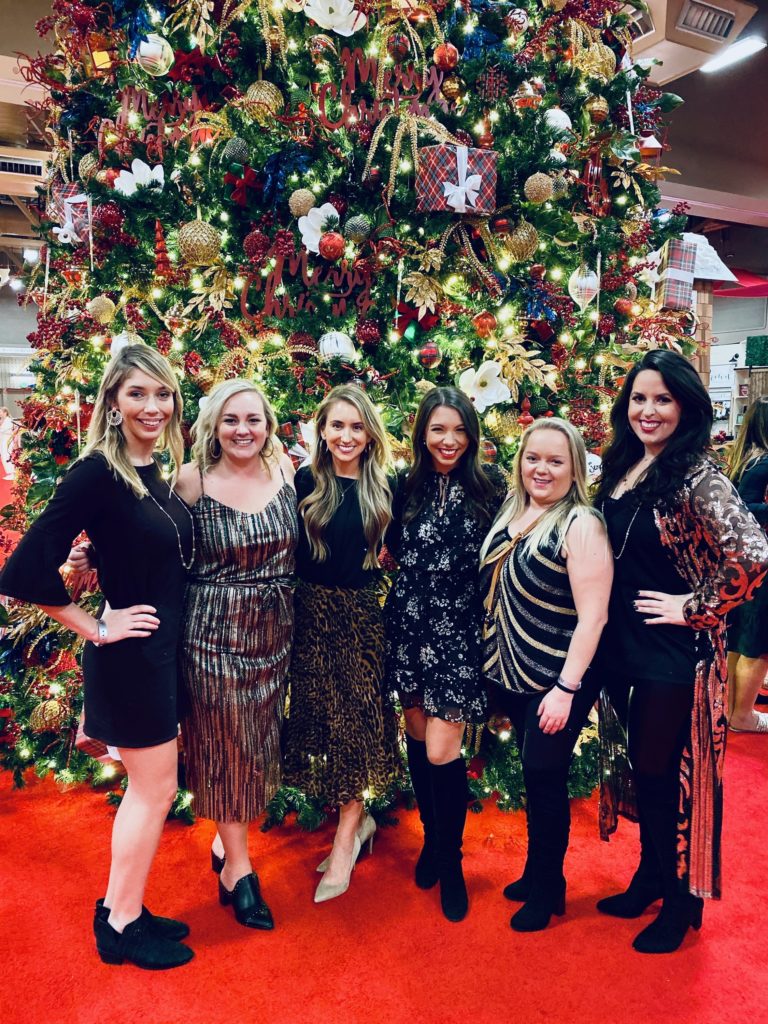 Then, as a JLA Provisional Member, my first-time ACA volunteer experience brought a whole new perspective to the impact the event has on giving back to the Austin community. As JLA's largest annual fundraiser, ACA provides necessary funding to support our signature In-League projects and over 30 community partner programs.
When asked what makes her most excited about this year's event, Bellacosa Walling had a couple of reasons to feel especially proud. "First, the 45th Annual A Christmas Affair IS happening (it just looks different!) In the middle of this most challenging year, we need this happy tradition–one that brings people together and funds the community. Second, Taking ACA virtual actually expands our reach! Our reach for merchants, our reach for shoppers, our reach to all audiences, which means we appeal to greater sponsors, and in turn, we raise more funds."
A Christmas Affair 2020
Faced with the challenge of social distancing during a time that is usually full of social gatherings, JLA has pushed all boundaries to bring this same giving spirit to life amid the COVID-19 pandemic. A Christmas Affair 2020: Felicidad will be a fully virtual marketplace, available to more vendors, shoppers, and giving opportunities than ever before. 
In keeping with your usual ACA traditions, grab your girlfriends, mom, kiddos, or significant other (and credit card!), and be sure to tune in to your favorite reimagined virtual experiences:
A Christmas Affair Virtual Events
As you can see, the lineup for this year's virtual ACA is pushing the boundaries on bringing the usual holiday spirit to you at home. I hope you are able to join us this most wonderful time of the year because the Austin community needs your generous support more than ever during these unprecedented times. 
"Serving on this key fundraising and event-planning team in 2020 has been a great life reminder: the only thing constant in life is change," said Bellacosa Walling. "The life lesson is – keeping our eye on the ball (the ball being our JLA mission of raising community funds and training along the way), controlling the only thing we can: our attitudes, and allowing for growth, progress, and improvement along the way."
The ACA virtual marketplace will be open for unlimited shopping from November 18-22. You can gain early access to the marketplace on November 17 by purchasing a VIP Early Access ticket. 
Purchase your marketplace tickets now to help provide local children with backpacks filled with nutrition for the weekend with our Food In Tummies (FIT) program, a warm winter coat through Coats for Kids, or a new pair of athletic shoes through our Kids In Cool Shoes (KICS) program.
What are you most looking forward to at this year's first-ever virtual ACA?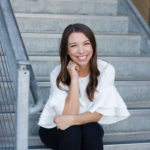 About the Writer: Krystin Gresham has lived in Austin for six years and is a third-year member of The Junior League of Austin. She's enjoyed serving children in Del Valle ISD through FIT, volunteering with our community partner ZACH Theatre, and building friendships during her time in the League. Krystin works in the tech industry and loves traveling with her husband, playing golf, learning to cook, and cheering on the Fightin' Texas Aggie football team!