New League Year! New Headquarters! New LeagueLines!
Welcome to the first ever edition of LeagueLines THE BLOG for the 2019-2020 league year! Hopefully you have all enjoyed the summer and have successfully eased back into a routine. This year's LeagueLines team has really come together and is excited to share the fruits of our labor with you!  In our quest to deliver the first blog post straight to you, each LeagueLines team member has been busy gaining new skills while collaborating in brainstorming sessions, research, writing and creative design. So, whether it's over a cup of coffee, a quick lunch break, or you're reading during a late-night wine sip, we hope that you will have fun reading about what your friends in the League have been up to. We also hope you discover something new about The Junior League of Austin and its continued support of the surrounding community.
Over 85 years, there have been thousands upon thousands of hours volunteered, relationships formed, legacies built, and lives changed – and as we look ahead to our move into our new home at The Junior League of Austin's Community Impact Center (CIC), we are excited to launch LeagueLines as a blog. We want to continue to recognize that we are a group of women who not only welcome change but also are often the driving force behind it. The most important thing we bring with us is the spirit that we've been carrying these past 85 years and the idea that as individuals, we are all impressive women…but together, we are incredible. We are thrilled to be sharing that passion with the world. 
The LeagueLines team has gone above and beyond putting together this blog for you. They are phenomenal, and I feel incredibly lucky to work with such a great group of women. They continue to inspire, motivate, and energize me, and I am so excited about the year ahead. 
If there is a League or Austin related topic that you would like to hear more about, please email leaguelines@jlaustin.org. The Leaguelines blog team will keep striving to create content that is interesting and relevant to our readers! 
Thank you for following us on this exciting adventure ahead! 
Amanda Prater
LeagueLines Editor 2019-2020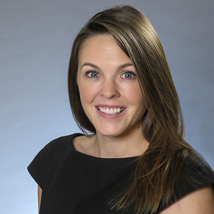 About the writer: Amanda Prater has been a member of the Junior League of Austin for 7 years and is the 2019-2020 LeagueLines Editor. In her free time she loves to cook and to travel the world exploring new places.