Six Resolutions to Make 2023 the Best Year Yet

Happy New Year, The Junior League of Austin (JLA)! The new year is always an exciting time. It's a time filled with resolutions, hopes, and so many opportunities. There are many ways to celebrate the new year. Below are a few ways to make 2023 the best yet!
Master a new skill.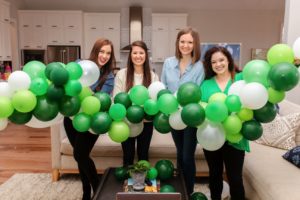 February is Training and Education Month! It's the perfect opportunity to branch out of your comfort zone and tune into a session about a new topic. Past years' sessions have covered everything from fertility awareness to buying a house and creating a balloon garland. Everyone can find something that interests them. I know I'm excited to see all the options available this year!
Learn a new language.
I haven't taken a language course since college. This next year, I want to challenge myself to learn a new language. The Junior League of Austin hosts the Spanish Immersion Program, which starts this month. There are also a variety of apps that can help you learn a new language on your own schedule. Duolingo is a popular, highly rated app. Rosetta Stone is another option. And finally, there are podcasts available that can help beginners learn and listen to a new language, which is perfect for commutes.
Do something memorable.
Life can be mundane. That's why in 2023, I'm going to try to do one thing that I can remember for years to come. Whether seeing Taylor Swift in concert (which is my choice), finishing school, getting that promotion, finding a routine you love, or running a marathon, let 2023 be the year you will always remember!
Find something that empowers you.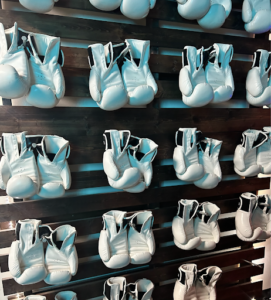 When was the last time you did something that made you feel powerful and courageous? This year, I'm going back to something that made me feel so powerful: kickboxing. I personally love kickboxing because it challenges me to do something hard while also making me feel so cool. But kickboxing isn't the only hobby for feeling empowered. For others, it may be baking, running, reading, or learning a new dish to cook. Anything that makes you feel great will do the trick!
Find something that prioritizes you.
Between work demands, family responsibilities, errands, and everything else on our calendars, self-care is often the last thing we think about. This year, I'm going to try to give myself time each day to do something solely for me. That might be a 10-minute meditation session, a workout class, 45 minutes of reading, or a nice bath. The goal is to do something that is refreshing and relaxing. As we all have heard, you can't pour from an empty cup.
Remember that you're doing your best!
Finally, the last thing I'll be doing to challenge myself this year is to practice giving myself grace. We are all busy humans, balancing work, family, volunteering, and many other things. It can be so easy to get caught up in all that's going on that we beat ourselves up for not doing enough. That's when it's important to remember we're all doing our best!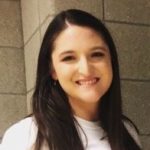 About the Writer: Mandy Romenesko is in her third year with The Junior League of Austin. Her favorite volunteer activity is Food In Tummies (FIT). In her spare time, she can be found listening to true crime podcasts, spending time with her two rescue dogs, and watching reality TV.