What's Your Why? End of the Year Reflections on Diversity, Equity, and Inclusion
The racial equity movement of 2020 was a galvanizing experience for many. People's eyes were opened to the idea that our Union might not be perfect, that liberty and justice may not be equally applied to all, and that everyone can take an active role in building a better world. For members of The Junior League of Austin (JLA), especially those on the Diversity, Equity, and Inclusion (DEI) Committee, the events of last year gave an urgency to the need for introspection, evaluation, and action. 
Renewed Purpose
Bearing in mind this League year's slogan of "What's your 'why'?", the DEI Committee entered the League year with a renewed sense of purpose, determined to sustain efforts that would fulfill the League's dedication to diversity, equity, and inclusion. One of those efforts was a League-wide survey designed to capture how members perceive belonging in the League and identify areas for improvement. Digital Cheetah, JLA's membership database, doesn't track much data in terms of race, ethnicity, disability or any other attributes, so it is difficult to review the information stored there and get a holistic view of what the chapter looks like. "The goal of the survey is to really understand whether we're creating a space where a woman can show up and be her full self," says Ashley Haustein. Haustein is in her fifth year of service with the League and her first year on the DEI Committee. 
Looking Forward
The survey isn't the only initiative that the DEI Committee has planned for the League. Other ideas in development include the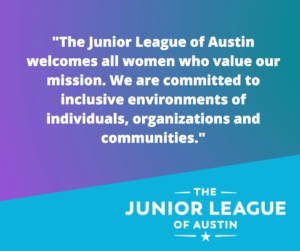 establishment of a book club where members can read books on topics pertaining to diversity, equity, and inclusion and discuss them with fellow League members. The DEI Committee is also shoring up its communication efforts with plans to have a "DEI corner" in the biweekly eBlasts that will provide practical ways to do the work of social justice. 
"Everyone on the DEI Committee is deeply passionate about this work. We want our League to be the very best that it can be, and part of that is doing the work to be a little bit better day by day," Haustein said of fellow committee members. 
While the DEI Committee is working diligently on its efforts, it's important to remember that DEI work can be done by any member. "DEI is an initiative that any member can get involved with at any time. It can be as simple as looking around at those intimidating general meetings where there are so many people in the room and going to make a new friend," says Haustein. "DEI can be a committee, but it can also be on a personal level too."
---
"The Junior League of Austin welcomes all women who value our mission. We are committed to inclusive environments of individuals, organizations and communities."

The League works to create an engaging environment where all members are warmly welcomed and feel a sense of belonging. Questions, comments, ideas? Please reach out to the DEI committee at diversityandinclusion@jlaustin.org.
---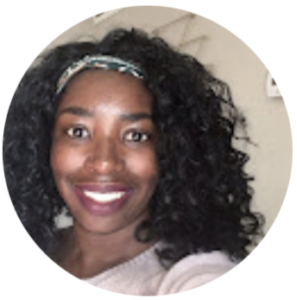 About the writer: Bria Moore is currently in her third year of service with The Junior League of Austin. A University of Texas Longhorn, Bria has loved Austin since her first taste of Amy's Ice Cream 10 years ago. On her days off you can find her relaxing at home with her pets or soaking up the beauty and wonder of the city of Austin.